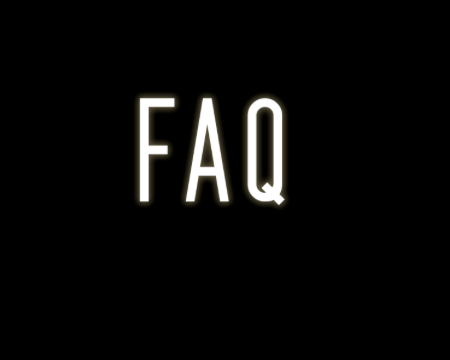 HEALTH ADVISORY: NOVEL CORONAVIRUS (COVID-19)
MASKS ARE REQUIRED AT ALL TIMES if you are not vaccinated.
Cancellations: I ask for 24 hours notice but please cancel if you are feeling sick. If you arrive sick, I will be forced to deny you service. 
No in studio groups until further notice. 
If possible, please leave your children at home. 
You've got questions, we've got answers. If you can't find that Q&A you are looking for, reach out! I'd love to chat about your inquiry.
---
When should I arrive for my appointment?
I always recommend arriving 15 minutes before your appointment time.
---
What if I am running late?
Appointments are reserved to allow a 15 minute grace period for late arrival. If you arrive outside of that grace period, your appointment might not be guaranteed though we do our best to accommodate. With that being said, we are human and also run late from time to time. If we run late we do our best to make up time while providing an amazing experience.
---
What is the cancelation policy?
We ask that you respect our accommodations and cancel within 24 hours of your appointment. Understanding that life gets in the way, please don't make a habit of last minute cancelations.
---
Gender, Religion, Culture, Identity, Ethnicity, you name it.....
We welcome ALL to experience our services. We support all communties and welcome all who want to reserve an appointment. We thrive on the human experience, whatever that definition may be to you. All souls are welcome!
---
How does pricing work? Is gratuity included?
Please look under SERVICES for the service price menu. We do not charge based on lenght of hair, gender or race. Gratuity is not included in our pricing but greatly appreciated.
---
What forms of payment do you accept?
We accept all major credit cards, cash, check or Chase Zelle.
---
Do you do group event or parties?
Yes. Reservations must be made THREE (3) months in advance of event date. Deposits and Cancelation fee's may apply.
---
Do you allow chidlren or pets?
Please be considerate; the studio is friendly to both pets and children. Pets and children are required to be monitored at all times.
---
What if I have a medical condition, trying to concieve or am currently pregnant?
We offer consultations to discuss service options. Though fully trained in the art and science of hair and the chemicals used, your service will be based on your doctors recommendations. Upon request with advance notice, I supply MSDS's (Material Safety Data Sheets) for you physician to review to address any medical concerns.
---