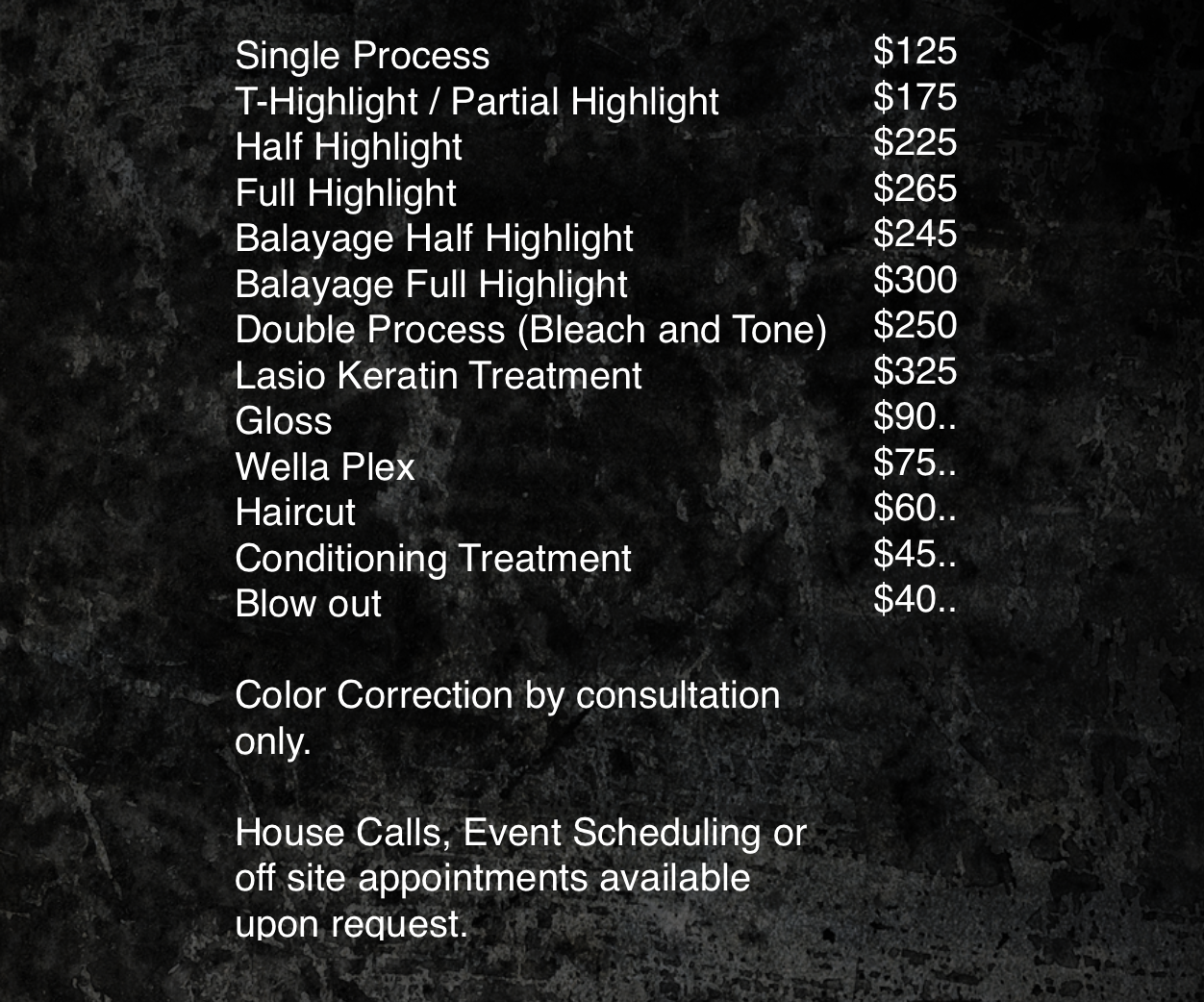 ALL IN-STUDIO SERVICES INCLUDE A BLOWDRY.  
                                                     (Health Advisory Warning)
Due to CDC guidelines involving the Novel Coronavirus (COVID-19), in studio services that require a blow dry will not be permitted without a consultaion. In studio consultaions will be moved digitally until further notice. In studio servicecs or house calls are required to wear a mask.