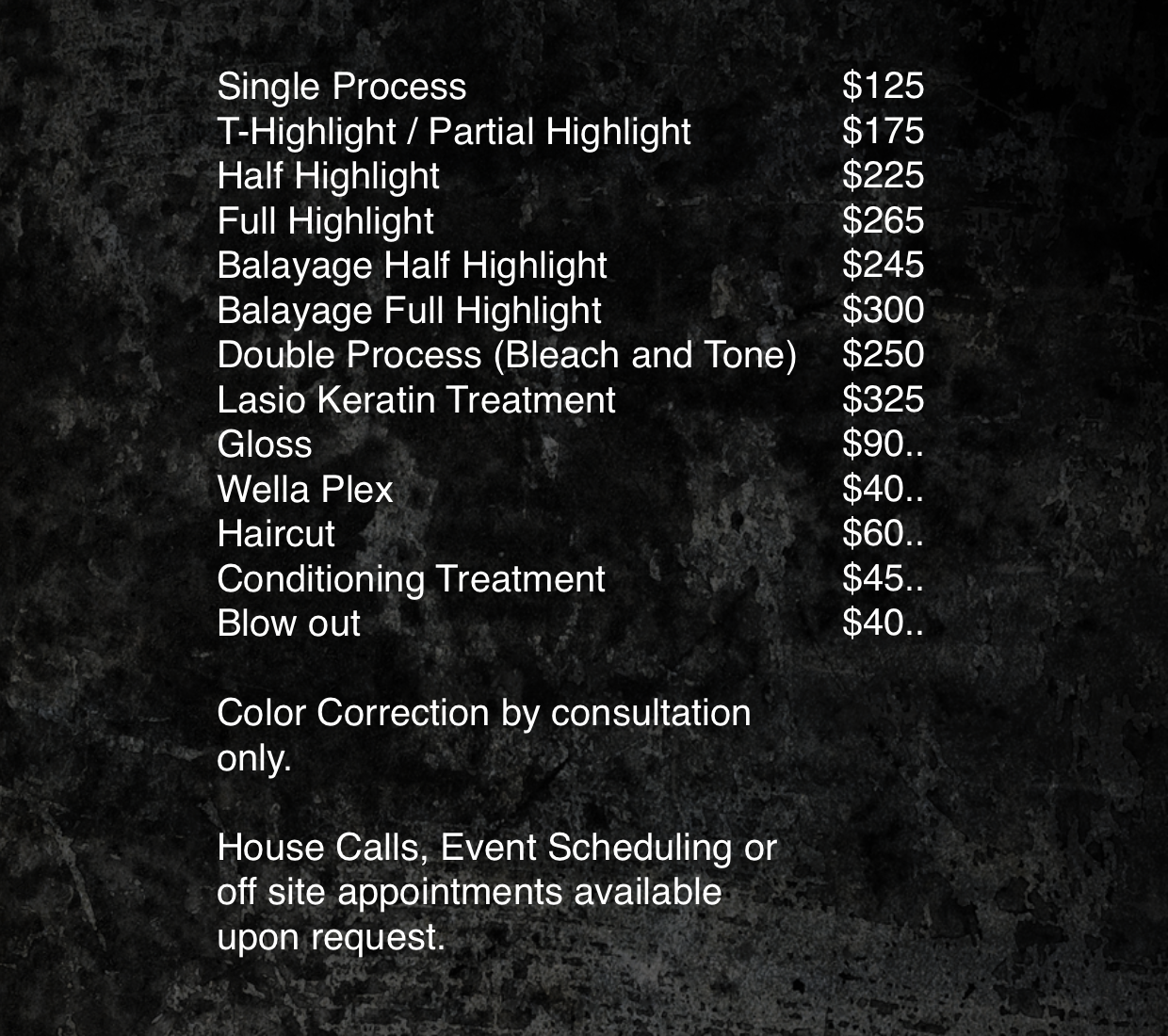 ALL IN-STUDIO SERVICES INCLUDE A BLOWDRY.  
                                                     (Health Advisory Warning)
Due to CDC guidelines involving the Novel Coronavirus (COVID-19) you will be required to wear a mask at all times fpr any and all service(s): in studio or for a house call. A temperature check will also be required before any service. In studio consultations will be moved digitally until further notice. In studio services and house calls are limited but available. Sanitation protocols are maintained to the highest standards.  Apologies for any inconvenience as we all continue to navigate this new normal.